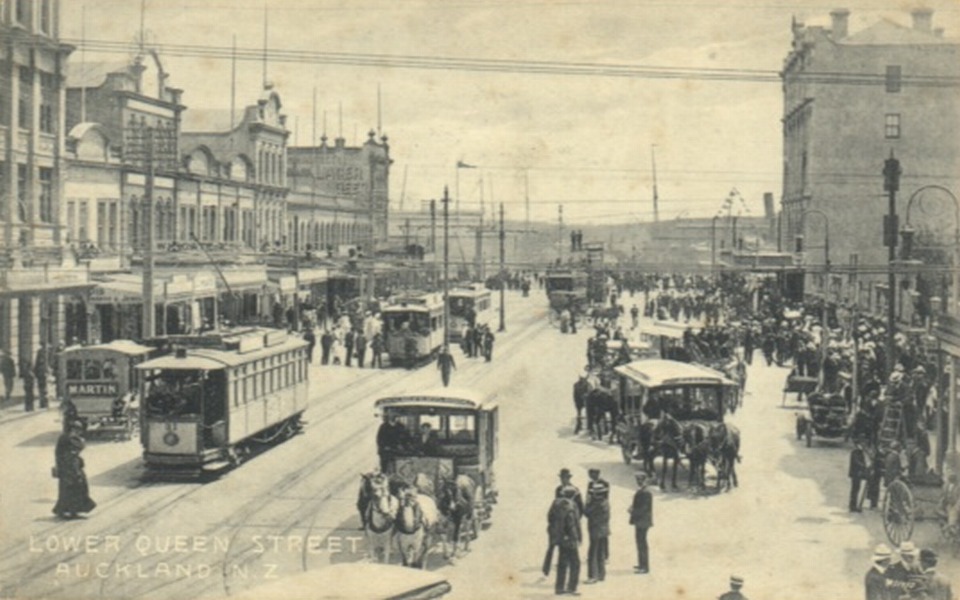 Travelling by public transport in the late 1920s was not without occasional hazards, especially on the long journey from Auckland City to Avondale South (Blockhouse Bay) on the other side of the isthmus.
One evening at sunset, the fully laden motor bus set out as usual and was just making its way through Morningside, when the rim on the back wheel flew off without warning and went rolling on along the street. The driver pulled in to the side of the road and, retrieving the rim, set it back in place as the passengers waited, then slowly and skillfully the vehicle set off for home. Morningside Hill was negotiated successfully as was the downhill run into Mt Albert, and everyone began to relax and think of the dinner awaiting them.
Suddenly there was a terrible bang and the bus came to a grinding halt. The passengers alighted and stood on the side of the road where they were told the damage this time was not able to be fixed and they would have to find alternative ways home. Some of the older passengers were rather grumpy and decided to set off walking. However, most stayed and eventually another Blockhouse Bay bus came along and picked up all the older passengers leaving the younger ones guarding the wreck.
Ice creams were bought for everyone and later fish and chips had just been eaten when entertainment was provided by a bridal limousine pulling up over the road to collect a bride on her way to church. Eventually, as the night got dark and cold, everyone decided to walk and so they set out, chatting and singing. After a few miles a motor car stopped and offered a ride to the female passengers who packed themselves in and, apart from a flat tyre, the journey to the terminus passed without incident.
This incident was recalled by Mrs Chrissie Jouning, long-time Blockhouse Bay resident, and a passenger on the bus on this occasion.