By Ray Kealey, Kylie Hickey 22 November, 2022
Blockhouse Bay Surf Lifesaving Club
In the late 1930s, a group of young Blockhouse Bay men formed the Blockhouse Bay Surf Lifesaving Club.
They took their training very seriously and were coached by Barney Clews. During the week the club members would train at Blockhouse Bay beach doing exercises on the shore, and swimming across from Te Whau Point to the sandbank and back again. On Friday nights they caught a bus to Karekare, where they stayed in the clubhouse over the weekend and did their surf training, before travelling back to town on Sunday night.
The team decided to do everything properly and outfitted themselves in a black uniform with yellow stripes (see picture).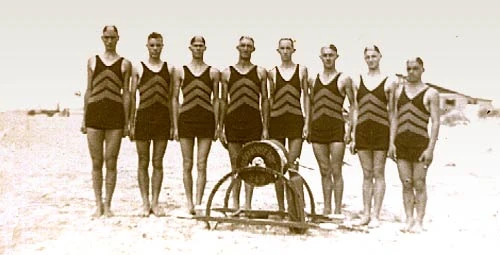 In the early 1940s the club travelled to Waihi one weekend for the provincial Surf Championships. The members stayed in an old bach there — the 'Angels' Retreat'. Unfortunately, the angels were not on their side and the club was disqualified from the competition.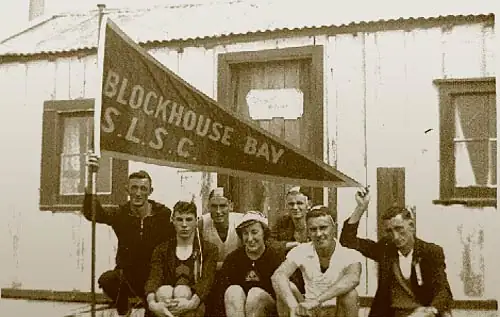 As with so many other organisations, World War II meant a decrease in membership and the Blockhouse Surf Lifesaving Club closed down about 1943.
Thanks to Ray Kealey for the above information and photos.
---
Kylie Hickey supplied the following photos and information
The chap in the middle of the first photo and on the end of the rope in the second photo, is John Thomas (Jack) Leuty.
Tragically, Jack was killed during WW2 when on 5th December 1941 the ship he was onboard - the SS Chakdina, was torpedoed by an enemy plane. He was one of 380 wounded soldiers on board that were being transported from Tobruk to Alexandria for medical treatment, only 18 of the 97 New Zealanders on board were rescued.
Jack, as well as his siblings, George, Edgar, Alice, Lillian, Dulcie and Austin all attended Blockhouse Bay Primary School. Jack is remembered on the school's memorial plaque at the school entrance and also on the school's WW2 Roll of Honour along with his brothers, George and Edgar.
Submitted by Kylie Hickey (great niece of Jack Leuty) 22/11/22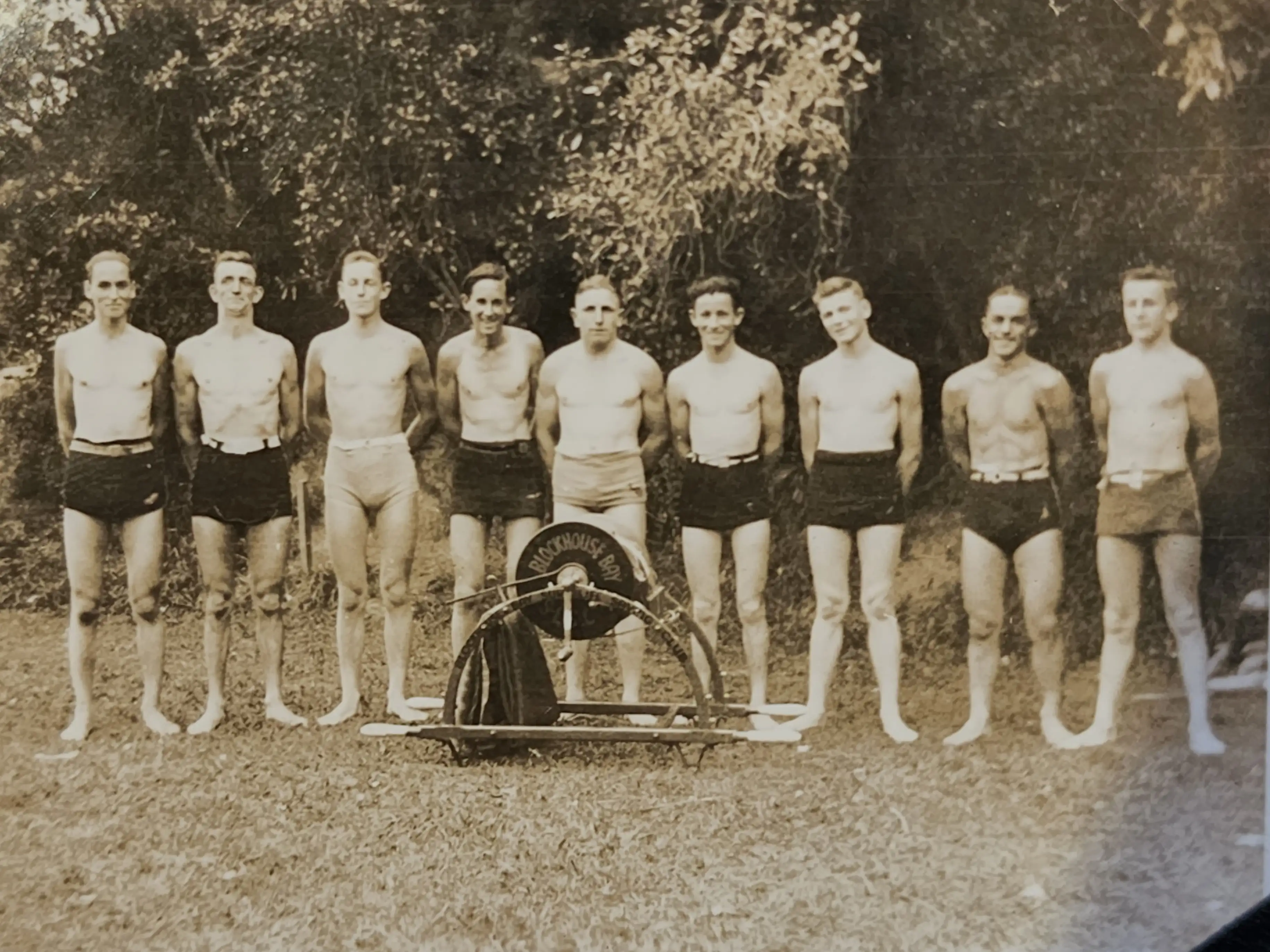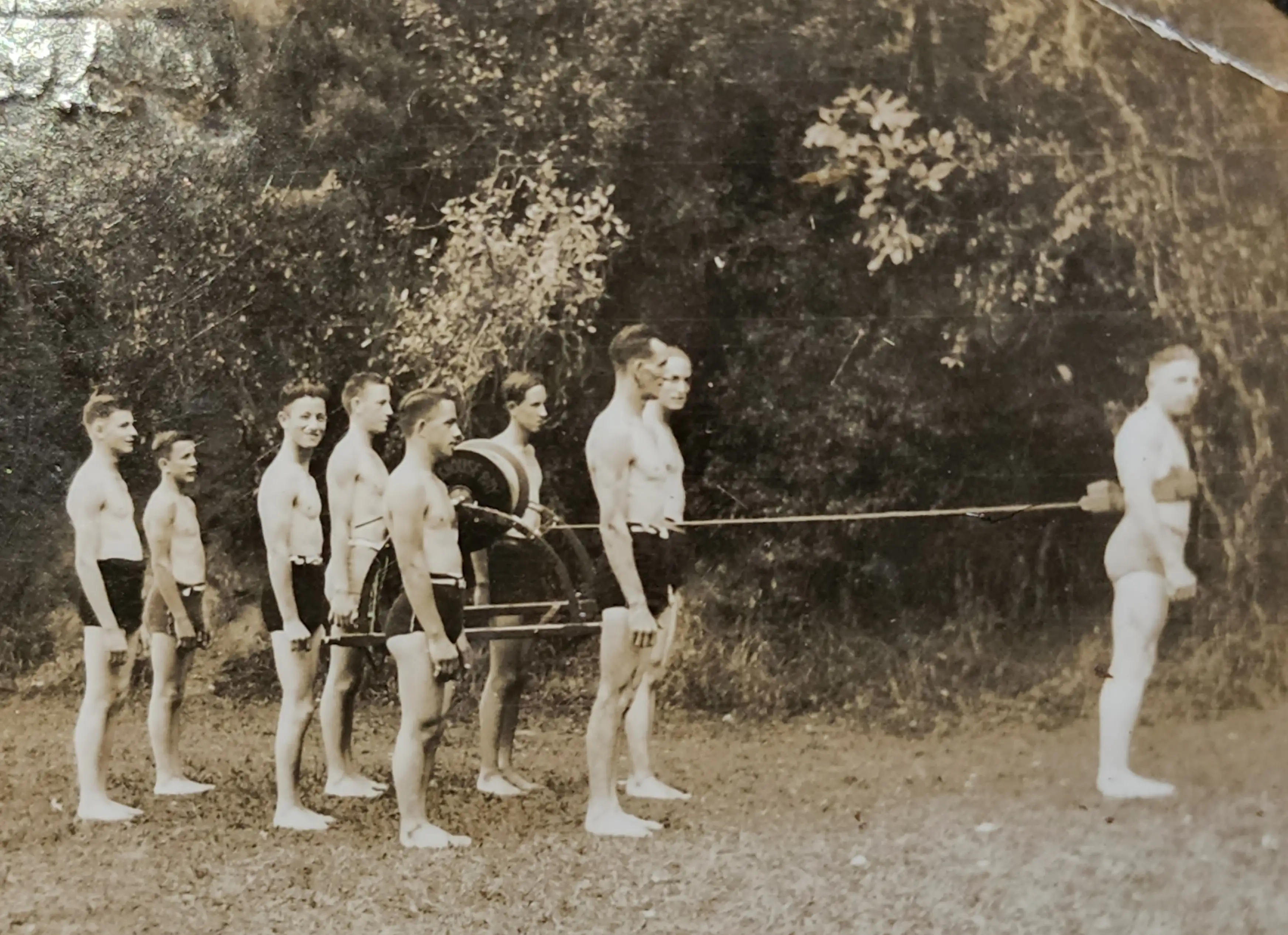 If you know the names of other people in the photos please don't hesitate to let us know