Armanasco House — the historic home on the Village Green
The historic house on the Village Green was built by Stefano and Maria Armanasco, early settlers in Blockhouse Bay. The house was built circa 1890 on their farm facing onto Wynyard Road (now Blockhouse Bay Road), just down from the Medical Centre at 497 Blockhouse Bay Road.
The Armanasco family outside the front of the house on its original site on Wynyard Road, before the verandah was added
Photo courtesy of the Armanasco Estate
Between 1900 and 1905 they rented out their little house, and for a few months in 1904 the first pupils of the local school attended classes there before they were moved across the road to St Andrews Hall (where the Community Centre now stands).
About 1906 Stefano and Maria moved back into their house with their sons William and Victor, and by 1910 they had added the front verandah as it is seen today.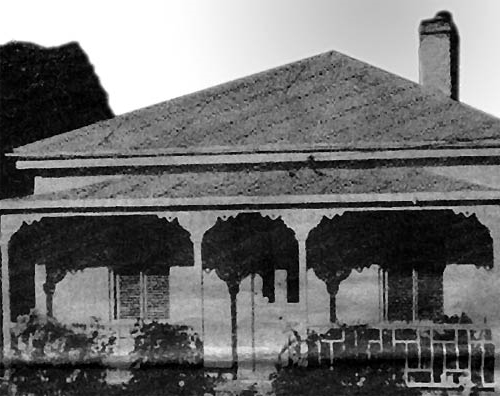 The house, with very few alterations, remained in the Armanasco family until 1987 when it was purchased by Brent and Maisie Lincoln. They wanted to build several home units on the site and considered bulldozing the house down. However, the Lincolns were approached requesting that they not demolish it until the local community had investigated the possibility of retaining the house as a historic home for the district.
Under the auspices of Jim Gilbert, Convenor of the Armanasco Committee, a public meeting was called on 29 July 1990, with the result that the locals gave monetary pledges to a fund to cover the transportation and renovation work involved. Many tradespeople volunteered their labour for the project.
Cutting from the local newspaper highlighting the need for action to save the historic home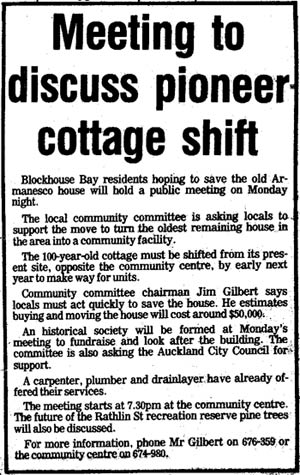 The result was that the Lincolns gifted the house to the Blockhouse Bay Community, and with all the permits arranged, the house was shifted in October 1990 with the first cost being $7395.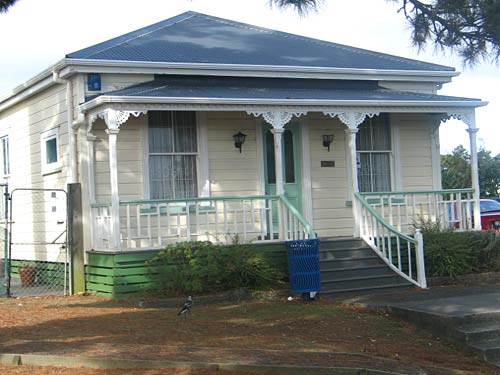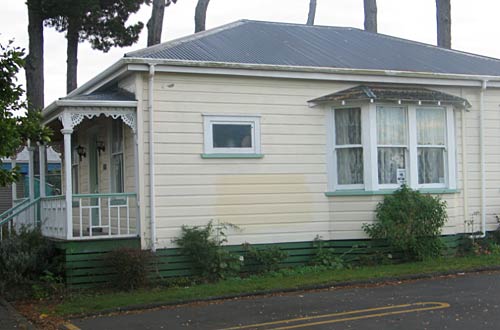 After eighteen months of hard work by volunteers, with injections of money fron the Portage Licencing Trust and the Avondale Community Board, the historic Armanasco House was transformed and restored, and on 29 March 1992 a festival was held to celebrate its official opening. Since then, Armanasco House is being used as an extension of the Blockhouse Bay Community Centre.