By BHB HISTORICAL SOCIETY Newletter 1 August, 2017
Blockhouse Bay's Handweaver Fabric Artist - Ilse von Randow
Alexander Turnbull Library
After having the pleasure of hearing at our April meeting, Tyl von Randow's talk on his childhood in Shanghai during WW2, this is the story of his Mother's fame here in Auckland as an artist and contemporary designer of hand woven fabrics.
After the communists came to Shanghai, Ilse von Randow and her two sons, in April 1952, through refugee status, settled in Auckland. When Ilse was living in Shanghai she had designed woven fabrics for textile companies, and when settled here, over the next fourteen years, she became a central figure in the establishment of modernist craft weaving in New Zealand.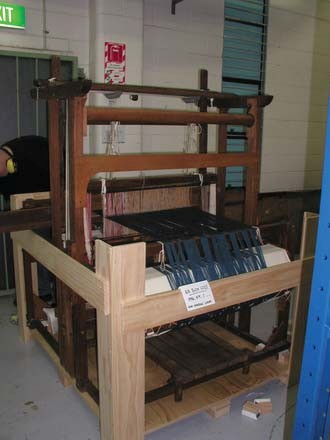 Her loom had been dismantled and shipped to Auckland, and when they were settled it was re-assembled and Ilse began to specialize in the large scale hand woven wall hangings, for which she became famous.
Wide spread appreciation in arts circles followed for her skill in hand weaving, and in her first year here, Ilse was awarded the Auckland Society of Arts 'Esmonde Kohn Prize' for excellence in the applied arts, and soon after was invited to establish a studio in the tower at the Auckland City Art Gallery. From here she taught her skills to others, including Zena Abbott (who later came to live next door in Terry Street), as well as demonstrating weaving at Gallery summer schools and during the Auckland Festival of Arts. By 1954 she had helped established the Handweavers' Guild, and at an Art Gallery exhibition in that year, she produced a number of important works, including 'Kauri' with artist Colin McCahon and 'Fertility' with artist Jan Michels.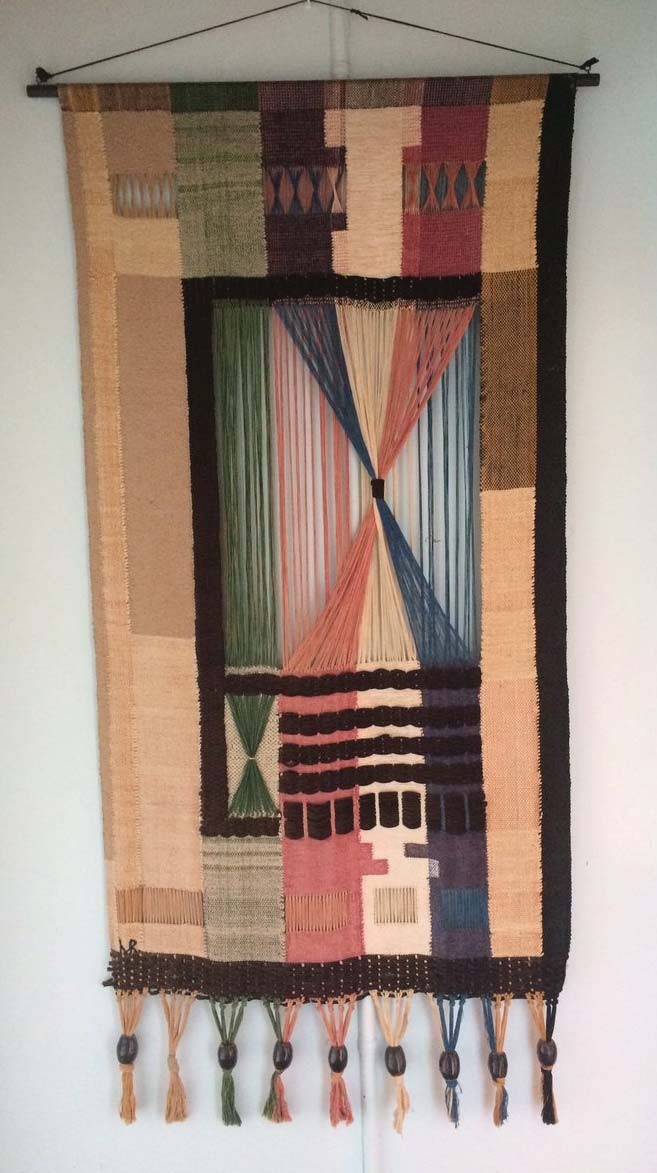 The family came to live in Blockhouse Bay at No. 64 Terry Street in 1954. This house was designed by Group Architects, Bill Wilson, whose philosophy on design appealed greatly to Ilse. (It is still there.)
Ilse continued to specialize in large scale works, and in 1958 she designed and wove the 'Auckland City Art Gallery Curtain' which was the largest project of its kind in New Zealand at that time.
This photo shows the scale of the curtain project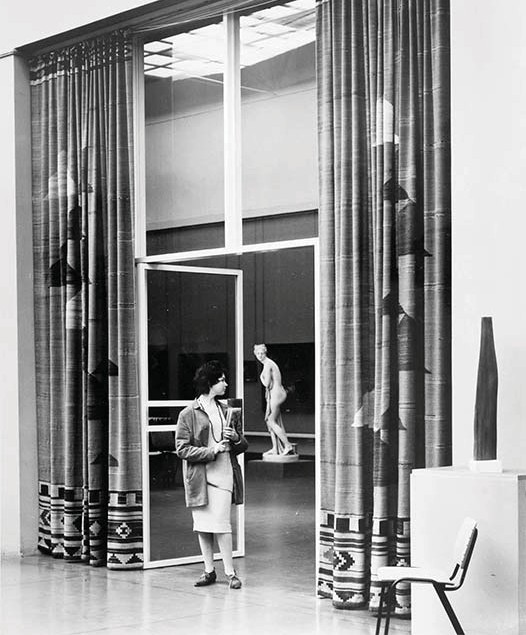 In the early 1960s, she planned to establish a home-based hand weaving industry on Waiheke Island, which did not eventuate, but by 1965, she had became increasingly disillusioned, (especially after being the central figure in the development of 'modernist weaving') with what she felt was anti-modernist views of many local weavers. In 1966 Ilse went to England, settling in Essex, and retiring from hand weaving, specializing instead in batik, and painting. Ilse returned to live in Auckland in 1992.
The Auckland Museum 1998 exhibition "The Textiles of Ilse von Randow" celebrated her work as a leading figure in modernist craft. Her work books, weaving samples and loom were donated to the Auckland Museum.
Ilse passed away in 1998 at age 97, at a rest home in Green Bay.
Published in the society newsletter August 2017.