By BHB HISTORICAL SOCIETY Newletter 1 December, 2018
The story behind Craigavon Park and its connection with a founder of a famous Auckland department store.
Craigavon Park is a recreational area in Blockhouse Bay and bordering Green Bay, Auckland. This park with its bush setting with walking tracks, playing areas and children's playground offers residents of the surrounding area the opportunity to enjoy the outdoors without having to venture far from the Blockhouse Bay main street and shopping area. Named after Lord Craigavon from Ireland (and Marianne's birthplace), this park was donated by Marianne Caughey (Mrs W. H. Smith) as a gift to Auckland in November 1929.
Today Craigavon Park is a place for local residents to enjoy the more peaceful environment of a city park whilst remaining close to cafes, shops and other amenities. Two thirds of the park is regenerated native bush and one third is grass. There is also a stream meandering through it. This makes it an ideal venue for recreational activities such as orienteering. There is a 1.1 km walking track and eight fitness stations. The park is dog friendly with dogs allowed off leashes and dog exercise areas. A modern recently developed children's playground outside of the unleashed dog area caters for all age groups with junior and senior play equipment. The story behind how Craigavon Park became the park we enjoy today owes its inception to Marianne Caughey, and her husband Mr W.H. Smith.
Land Sale image from News Paper
(Avondale South is one the old names for Blockhouse Bay)
Writing about the history of Craigavon Park leads nicely into first delving into the life story of Marianne Smith (nee Caughey) of Smith and Caughey's. Aucklanders need little introduction to Smith and Caughey's. The department store situated on the corner of Queen and Wellesley Streets has been taking care of its customers for nearly 140 years. Blockhouse Bay had its own connection to the famous store as Marianne Caughey and her husband William Henry Smith purchased Lots Number 381, 382, 383, 384 on Marine Parade (now Taunton Terrace) in August 1896.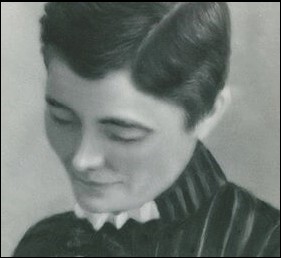 A philanthropist and a keen businesswoman Marianne was truly a woman ahead of her time as she built her own fortune rather than relying on her husband for it. Therefore she was in the unique position that she could give freely of her money she herself earned when donating to charities and giving to causes. Born Mary Anne Caughey in 1851 in Northern Ireland, as the youngest daughter of a family of seven, she married William Henry Smith in 1874. William and Marianne's brother Andrew Caughey worked together in a Belfast drapery store. Together Marianne and William travelled to New York where he worked in a drapery firm and Marianne immersed herself in charity work, an accepted pastime for women of the time. In 1880 the couple had arrived in Auckland and Marianne opened Smith's Cheap Drapery Warehouse on Upper Queen Street while William worked for another company. By 1881 he was able to join her. The success of the store was summed up in Marianne's business motto: "A nimble sixpence rather than a slow shilling". By putting this into practice the store enjoyed a high turnover through low retail margins, offering fair priced goods to its clientele including Maori and those from rural areas. In 1882 her brother Andrew Caughey arrived and joined the business as a partner. They renamed it Smith and Caughey, Drapers and Clothiers. In those days a married woman could not own a business so Marianne was not able to be a partner however she later became a shareholder and acted as a director of the board when Andrew and her husband William formed a limited liability company, and throughout her life remained directly involved in the company even undertaking overseas buying trips to source goods for the store.
Advertisment for the mens department. Thonproof Tweed Suit for £5-10-0
As the store established it became a mecca for high quality and fashionable goods, a point of difference which remains true today, and helped ensure its popularity and survivorship, whilst many other department stores have since closed their doors to the Auckland public. Over the years, the popularity of Smith and Caughey's offers insight as to how Auckland's social history evolved. Sourcing and selling fabrics were at its heart in the early days, soon developing into made-to-measure designs with instore tailors, and already made up ready-to- wear fashions. With its progressive take on men's clothing and women's fashion, furnishings, crockery, children's ware, and millinery etc. Smith and Caughey's ensured its customers had access to the latest trends, and was a source of interest in the media. They were quick to introduce make-up when it began to be popular overseas with a new Toilet Goods Department set up circa World War One. When villas were being built in the late 1890s/early 1900s the first floor was dedicated to all items needed to make a house a fashionable and comfortable home. The Smith and Caughey's Queen Street store has been in its current location at 253-261 Queen Street, (Corner of Queen and Wellesley Streets) since 1884. The building is actually now four buildings with one roof joined together! The only other branch is in Newmarket on Broadway. Impeccable customer service with a personal approach stands true today just as it did when the store was founded.
#
Marianne also gave of her time and money to different charities and causes. One of these, and the one Blockhouse Bay residents will be most familiar with was her gift of land to form Craigavon Park. An article reporting the event for and background surrounding her gift ran in the New Zealand Herald on 21 November 1929. While attending a reception in Ellerslie she handed the title deeds for the 30 acres of land in Avondale Borough to Viscount Craigavon. He subsequently handed them over to Auckland's mayor Mr G. Baildon. Marianne's wish was that the new park would be enjoyed by Aucklanders and join the number of other fine parks in the city. She made little stipulations with her gift other than her wish for it to be fenced with entrance gates bearing the name "Craigavon Park". The land itself held special memories for herself and her late husband William Henry Smith as they had utilised it for camping and recreation with their son. The 30 acres have a gentle slope and much of it then had pine trees growing on it but there was a central slightly grassy area perfect for picnics! Mr Smith had planted a number of the trees on the land himself. The park was accessible by four roads though three of these were not fully formed yet. The main access however was Portage Road which carried on down towards the sea and Green Bay beach which was nearby. Portage Road itself was the site of the Whau Portage that began at the Whau River and ended at the Manukau Harbour. Maori used to carry their canoes (waka) along this route.
The sea has always been an attraction for New Zealanders who love participating in beach and water activities. Blockhouse Bay residents were fortunate in the 1920s to have two beaches for their use; Blockhouse Bay and Green Bay. Craigavon Park offered nearby access to the beach and an alternative or complementary choice for a day out. The location would have been idyllic with cottages nearby, some permanent homes but many utilised as holiday homes for a semi-rural mini break by the bay. During the park's earliest days Blockhouse Bay and nearby Green Bay were accessible to and from wider Auckland by the railway less than two miles away, or via a tram from the city to Avondale and a bus to Blockhouse Bay. Perfect for a day's escape or a longer holiday. Initially it was anticipated that little work and maintenance would be necessary to design and run a well-kept park. The expected influx of people visiting, and locals utilising the park would help keep it in pristine condition as the suburbs of Blockhouse Bay and Green Bay grew over time. Sadly the park did not achieve this vision of Marianne Smith's as it rapidly began to become very overgrown and neglected, and the land needed careful planning.
Check out the original plan compared to what is there today
---
By the end of 1930 Craigavon Park needed extensive clearing and redesigning to achieve Marianne Smith's vision so in late 1930 Fred Tschopp, a landscape architect employed by Auckland City Council for a couple of months, was commissioned to produce a set of design plans to revamp the park, later utilised. These would include a site survey and plans for tree planting and clearing of overgrown areas, shelter belts, driveways and paths. During the Depression the Council ran a series of Unemployed Relief Projects which ran parallel to existing park maintenance ventures. The plan was to utilise this relief labour on the Craigavon project. Fred Tschopp (1905-1980) from Switzerland was a trained Landscape Architect and New Zealand's first modern practitioner in the area employed here between 1929- 32 by Government departments and local authorities in Auckland, Wellington and Rotorua. His role was to either create new forms of public spaces or recreate existing utilities. In circa 1934 earthwork for driveways, and constructions of entrances etc in Craigavon Park were carried out by relief labour.
By the end of 1937 Blockhouse Bay beach had virtually completed its improvements scheme started around three years earlier, by work carried out by Auckland Council with use of relief labour, and augmented the suburbs attractiveness as a seaside locale. However there were still signs of neglect in Craigavon Park which had become overgrown with tea tree, blackberry and gorse. Improved roading around the park meant accessing it via difference entrances had become easier but maintaining the park was clearly going to be an ongoing process.
Today as mentioned earlier in this article, Craigavon Park has become a recreational area o"ering a range of activities to ensure Blockhouse Bay residents and visitors continue to utilise it in the manner Marianne Caughey envisaged. Marianne Caughey passed away in 1938 but her legacy lives on in the park we know and enjoy today.
Written by Ginette Adams
Note: Some sources used referred to Marianne as Marianne Caughey, others Marianne Smith (Mrs W.H Smith) so both are included here.
Acknowledgements:
BHB Historical Society Archives for Fred Tschopp, and various newspaper and miscellaneous articles.
Coney, Sandra 1998. 'Smith, Marianne' in Dictionary of New Zealand Biography. Te Ara – the Encyclopedia of New Zealand. https://teara.govt.nz/en/biographies/4s33/smith-marianne
Geary, Cecilie 2016.Smith & Caughey's Fabric and Fashion. nzfashionmusem.org.nz
New Zealand Herald, Viva, Auckland Star Smith and Caughey's. Smithandcaugheys.co.nz
Tuesday with Marianne Smith-Caughey. Suffrage Week Series. 18 Sept 2018. ourauckland.aucklandcouncil.govt.nz
Published in the society newsletter December 2018.